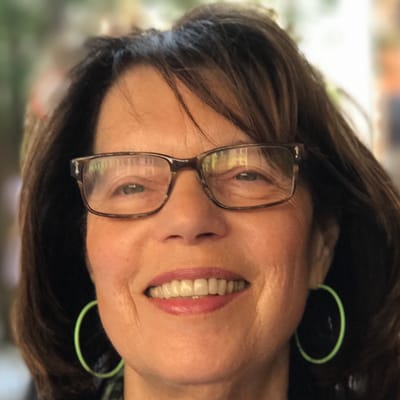 Connie Baher
writes, lectures, and coaches on caregiving, life transitions, and reimagining retirement.
Published in
USA Today, The New York Times Magazine, Forbes, Dow Jones' MarketWatch, the Boston Globe
, and other print and online media, she is also the author
The Case of the Kickass Retirement: How to Make the Most of the Rest of Your Life.
She is a Harvard MBA, an entrepreneur, and former tech executive. An award-winning lecturer, she has served on the faculty of The Honor Foundation, a career transition program for Navy Seals and Special Operations personnel. She has worked extensively with nonprofit organizations and received a Royal medal honoring her work with cultural organizations in Cambodia.
She and her husband live in southern California, where she was the caregiver for her mother for 13 years.
***
Recent Publications and Activities
"For Family Caregivers: How to Take a Break When You Don't Have Time to Take a Break," webinar,
Senior Concerns
, Thousand Oaks, CA
"Caregiving: Tools for Caregivers,"
Interview with clinical psychologist Dr. Karen Midyet
Caregiver support group facilitator, GlenBrook Health Center, Carlsbad, CA
"Care Provider and Author Connie Baher on Embracing Uncertainty & Joy," podcast:
Destination Unknown
, hosted by life transition expert Linda Rossetti
"Emotional Respite" (Virtual presentation, Caregiver Recognition Day,
Senior Concerns
, Thousand Oaks, CA)
"From One Caregiver to Another: No One Knows What We Do"
(article,
Next Avenue
online magazine)
"New Year's Resolutions for Family Caregivers"
(article,
Next Avenue
)
Interview on Caregiving, national webinar with Belmont Villages Senior Living CEO Patricia Will, Belmont Village La Jolla, CA
"Care Provider and Author Connie Baher on the Power of Naming," podcast:
Destination Unknown
, hosted by life transition expert Linda Rossetti
"Care Giving Expert Connie Baher on The Secret Sauce to Life's Crossroads," podcast:
Destination Unknown
, hosted by Linda Rossetti
"For Family Caregivers—The Visit: What's It Going To Be Today?" (Presentation,
CMK Homecare
, Arlington, MA)
"Respite—You've Got to be Kidding! How to Take a Break When You Don't Have Time to Take a Break" (Presentation,
CMK Homecare
, Arlington, MA)
"Surviving as a Family Caregiver: How to make it through the toughest job you'll ever have," (Webinar,
Life Planning Network
)
"Resources for Your Caregiving Journey," University of California (Davis)
"When the Caregiving Ends: Recovering from Loss, Rebuilding Your Life"
(article, Next Avenue)
"Go ahead, Hug a Family Caregiver" (The Longevity Project
newsletter
, Sept 28, 2022, in collaboration with Stanford Center on Longevity)
"How to survive coronavirus lockdowns: What I learned from John McCain," a caregiver's perspective,
USA Today