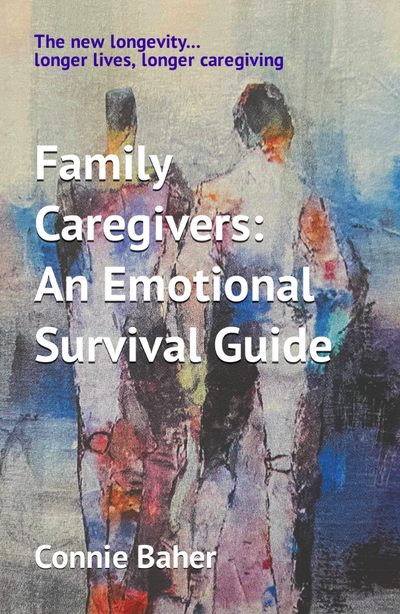 The perfect companion for family caregivers—frank talk, wise words, real-life tools"We're family caregivers, you and I"
is how this remarkable book begins.
Told through the voices of family caregivers and counselors, this emotional survival guide gives you straight talk and wise words that will help you make your way through the toughest—and possibly most rewarding—job you'll ever have.
If you're caring for a parent, spouse, or friend over the long haul, this book is your essential companion, from beginnings, through the ups and downs, to farewells.
You'll have the support of caregivers who are walking your walk, and the inspiring wisdom of counselors—hospice chaplains, social workers, and others—who are walking beside you.
Chapters on Guilt, Anger and Old Wounds, Running on Empty, Siblings ("Doing It on Your Own") speak to what it's really like to be a caregiver.
"Minute Mood Hacks" shows you over 25 different ways to take a break when you don't have time to take a break. "Tell it to a support group" points you to hundreds of online support groups and local resources throughout the country.
You'll find ways to ground yourself before walking into their room, how to sustain yourself day after day, how to deal with slow grief. You'll see what caregivers say when they look back at this transformative experience.
Finally, here's a book that knows what caregivers do.
You aren't alone.
Family Caregivers: An Emotional Survival Guide
is a deep dive into the heart of caregiving, and the hearts of caregivers. Keep it by your side.
Order now on
Amazon
.